Geography
Location: Middle East, bordering the Gulf of Oman and the Persian Gulf, between Oman and Saudi Arabia

Map references: Middle East

Area:
total: 82,880 sq km
land: 82,880 sq km
water: 0 sq km

Area - comparative: slightly smaller than Maine

Land boundaries:
total: 867 km
border countries: Oman 410 km, Saudi Arabia 457 km

Coastline: 1,318 km

Maritime claims:
contiguous zone: 24 nm
continental shelf: 200 nm or to the edge of the continental margin
exclusive economic zone: 200 nm
territorial sea: 12 nm

Climate: desert; cooler in eastern mountains
Terrain: flat, barren coastal plain merging into rolling sand dunes of vast desert wasteland; mountains in east

Elevation extremes:
lowest point: Persian Gulf 0 m
highest point: Jabal Yibir 1,527 m

Natural hazards: frequent sand and dust storms

Environment - current issues: lack of natural freshwater resources being overcome by desalination plants; desertification; beach pollution from oil spills


The People

Population: 2,369,153
note: includes 1,576,472 non-nationals (July 2000 est.)

Age structure:
0-14 years: 30% (male 359,134; female 345,518)
15-64 years: 68% (male 1,029,898; female 582,783)
65 years and over: 2% (male 35,928; female 15,892) (2000 est.)

Population growth rate: 1.61% (2000 est.)

Birth rate: 18 births/1,000 population (2000 est.)

Death rate: 3.68 deaths/1,000 population (2000 est.)

Infant mortality rate: 17.17 deaths/1,000 live births (2000 est.)

Life expectancy at birth:
total population: 74.06 years
male: 71.64 years
female: 76.61 years (2000 est.)

Ethnic groups: Emiri 19%, other Arab and Iranian 23%, South Asian 50%, other expatriates (includes Westerners and East Asians) 8% (1982)
note: less than 20% are UAE citizens (1982)

Languages: Arabic (official), Persian, English, Hindi, Urdu

Literacy:
definition: age 15 and over can read and write
total population: 79.2%
male: 78.9%
female: 79.8% (1995 est.)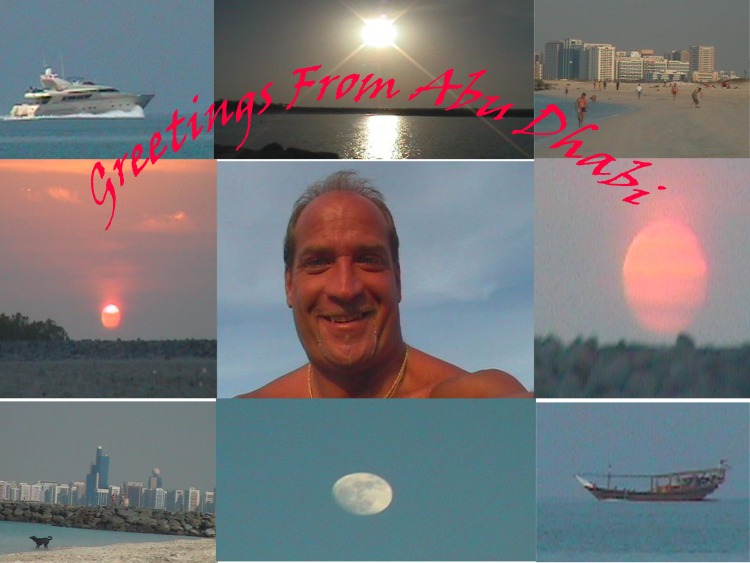 What Does Steve Say?
~10 Questions with Steve~
Q1: HOW HOW DOES IT GET IN THE WINTER?
A1: Around the 60's


Q2: Is the ocean bluer than FL?
A2: I think it is but sometimes its not as pretty. Maybe its just like FL.

Q3: Is there alot of dessert?
A3: Yes alot, but they have planted so many trees that they have changed the echo system. You will be driving through dessert and then see trees.






ASK YOUR QUESTION NOW!
Send e-mail to angeltessa@juno.com OR leave a question in this guestbook!