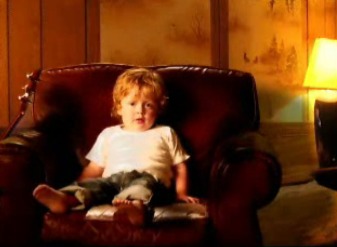 Latest News:
[Jan. 2005]
Songs that Gus likes lately are "Head, Shoulders, Knees & Toes" and "Itzy, Bitzy Spider".
Charlie and Emily taught Gus how to swim in a river, rather than a pool.
August 21st, 2003
[Update on Gus ]Gus is a whopping 26 lbs. at 9 months old (and he loves to dance. Put on a funky beat and he will dance like nobodys watching. You might have seen him on the side of the stage with the big earphones on, clapping to the fast Bluegrass songs. Its kind of scary how rhythmic he is. Slade and Gus see more action on tour than the rest of us combined. While were in the bowels of the arenas sound checking, working out, having meetings, doing interviews, and getting ready for the showthe normal stuff, they are out on adventures in whatever city we happen to be in.
Gus and Slade had front row seats to Dora The Explorer in Phoenix (swiper no swiping, swiper no swiping!) And they danced and sang the whole time. We mommies are huge fans of Dora too. We find ourselves singing all the songs annoying Martie who has yet to discover the wonders of this clever girl and her adventures. Shell know soon enough.
When the weather was good enough wed drop everything and head out with the kiddos to local zoos and aquariums, but baseball games were the mainstay of this tour. The Cincinnati Reds, New York Yankees, L.A. Dodgers, Chicago Cubs, and the New York Mets were all nice enough to set us up with a box where wed scarf hotdogs, meet the mascots and root on the local team.


[Donations]Emily and Charlie are requesting no gifts be sent, and request that if anyone would like to send a gift to direct that as a donation to the Make a Wish Foundation. There are several ways to do this, and Make-A-Wish will notify the Robisons of each person or company making a donation if the donor notes Emily & Charlie Robison or the baby's name, Charles August Robison, at the time they make the donation. Donations By Mail can be sent by mail to: Make-A-Wish Foundation of America 3550 N. Central Avenue, Suite 300 Phoenix, AZ 85012 Donations By Phone: Call 866.880.1382 Donation by Internet: Please log on to
www.wish.org
and select the Giving page. It will take you through the steps. Choose to have an honor card sent so that the Robisons will receive notice of the donation. Ask that the honor cards go to the Robison's c/o 56 Lindsley Ave, Nashville, TN 37210
[E! Online]Dixie Chick Emily Robison has a brand new hatchling.
The dark-haired, guitar-slinging, banjo-picking Chick and her country music hubby, Charlie, welcomed their first child Monday night.
Charles Augustus Robison made his debut at 10:06 p.m. at a San Antonio hospital, weighing in at 8 pounds, 13 ounces and measuring 21 inches. (Little Chuckie's middle name was inspired by Robert Duvall's character "Gus" in the Lonesome Dove series, Charlie Robison's publicist informs us.)
"Both mother and son are healthy and resting at home in San Antonio," the Chicks' publicist says.
"We're so happy to have a healthy baby boy and feel very blessed," says Charlie Robison. "I'll probably hold off at least a couple of days before teaching him how to ride a horse."
The then-Emily Erwin met Robison--a gritty honky-tonkin' rocker whose albums include Life of the Party and Step Right Up--following a Dixie Chick gig in their native Texas. They were betrothed two months later ("It was one of those 'we just knew' things," Emily once said) and swapped vows in May 1999.

[Country Weekly]Charlie and Emily have picked the name for their upcoming baby. The middle name is Augustus and the baby will probably be called Gus. They picked Augustus for the middle name after their favorite character on "Lonesome Dove."
[Country Weekly] My due date is Nov. 14, notes Emily. Were having a boy. Most likely his first name will be Charles, after Charlie, referring to her singer/songwriter hubby, Charlie Robison. But we could call him by his middle name, which we havent decided yet. Emily has decided about the new nursery. "Were remodeling our home and the nursery is being worked on right now. Im excited about it, and Im waiting on my nursery furniture." Her pregnancy has gone very well. Even so, its a roller-coaster ride, she confides. "You go through periods of testing, which are nerve-racking. But hes healthy, so I just say my prayers every day. "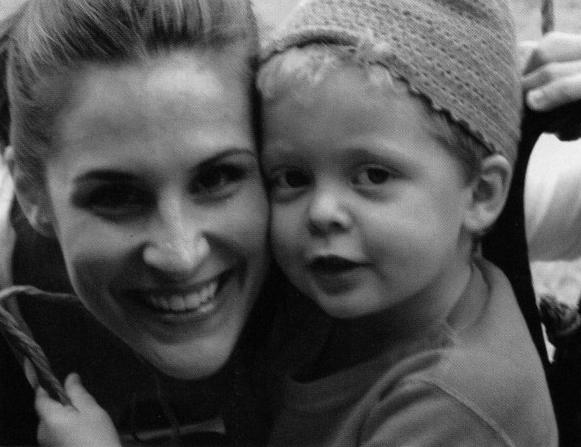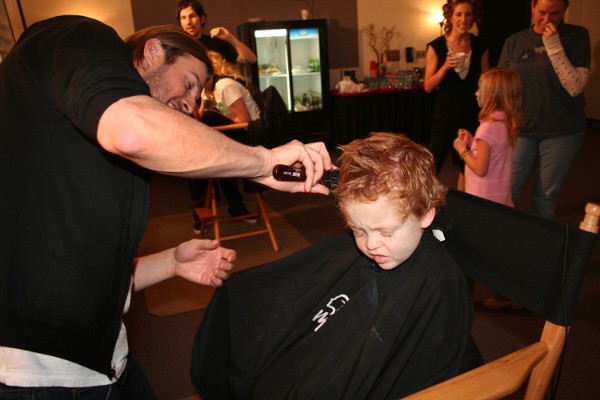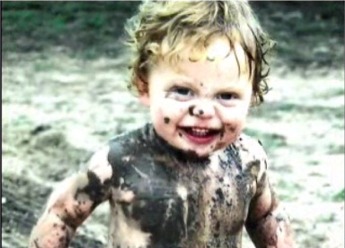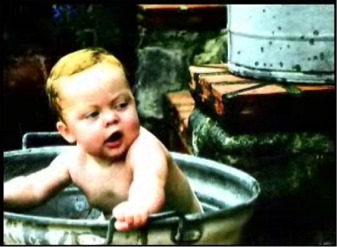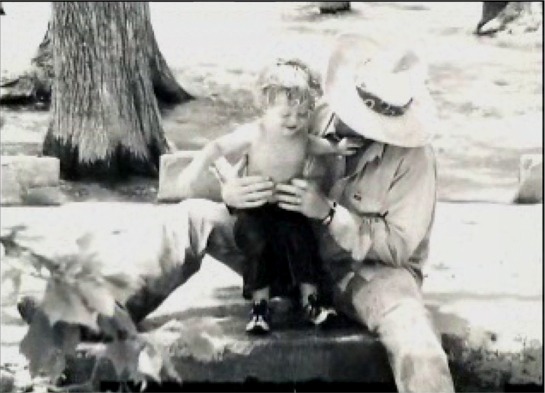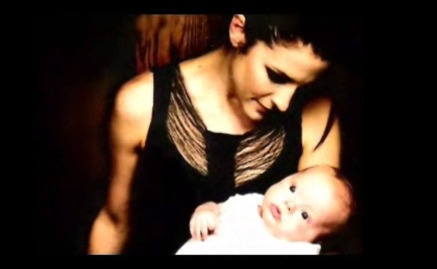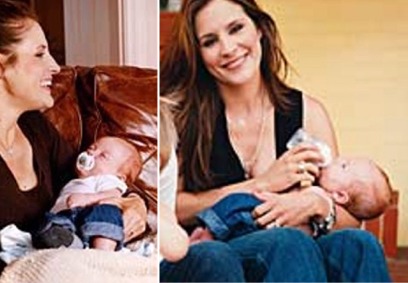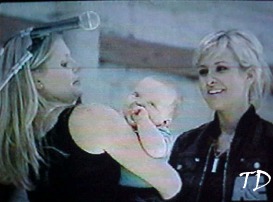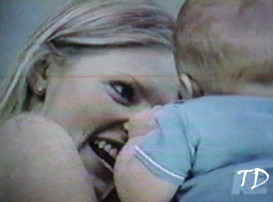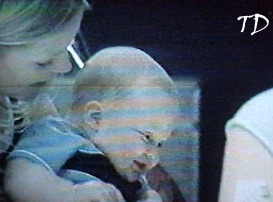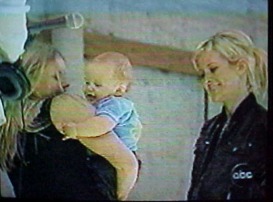 ^Credit: Becky^